Baked chicken with cherry tomatoes and peppers
Ingredients:
-4-5 boneless chicken thighs
- 2 peppers
- 6-8 cherry tomatoes
- 1-2 cloves of garlic
- 1 tbsp olive oil
-2 tsp italian herbs
- salt, pepper
- 250 ml water or chicken broth
How to prepare:
1. Preheat oven to 350 degrees F (175 degrees C)
2.Place the chicken thighs in a pan or oven dish
3. Cut the peppers into large pieces and cherry tomatoes in half and place them in / on the chicken pieces
4. Season with italian herbs, salt and pepper
5. Sprinkle with olive oil and add the water or chicken broth and.
6. Bake in the oven for 50-60 minutes until brown the chicken and the vegetables soften.
Enjoy my dukan recipe!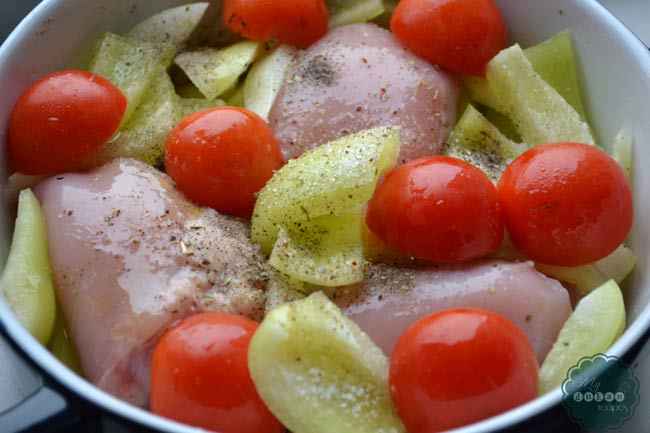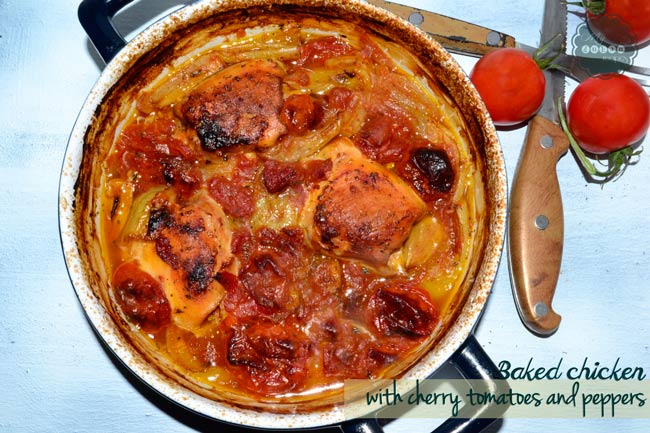 br>