Cheese and smoked salmon roulade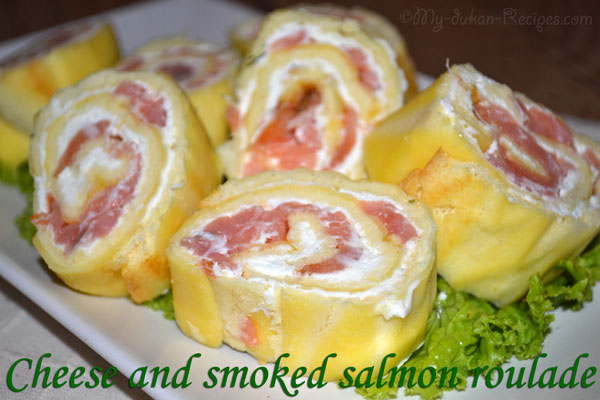 Ingredients for dough:
-2 eggs
- 1 tbsp cornstarch
- 2 tbsp oat bran
- 2-3 tbsp skim milk
- salt
Ingredients for the filling:
-250 g low-fat cheese
- 4-5 slices of smoked salmon
- green onions finely chopped
-chopped dill
- salt
How to prepare:
Preheat the oven at 180oC.
Separate the egg yolks from whites. Mix the yolks with cornstarch, oat bran, skim milk and salt. Mix the egg white with a pinch of salt and and easily incorporate them into the yolks composition.
Put the composition on a tray covered with baking paper and using a spatula spread the composition in rectangular form (about 35 x 45 cm). Bake it in the oven 15-20 minutes. Leave to cool.
Spread the cream cheese over the dough and sprinkle with the smoked salmon, sliced green onions, chopped dill and salt.
Roll the roulade up lengthways. Chill in the fridge for an hour, if possible.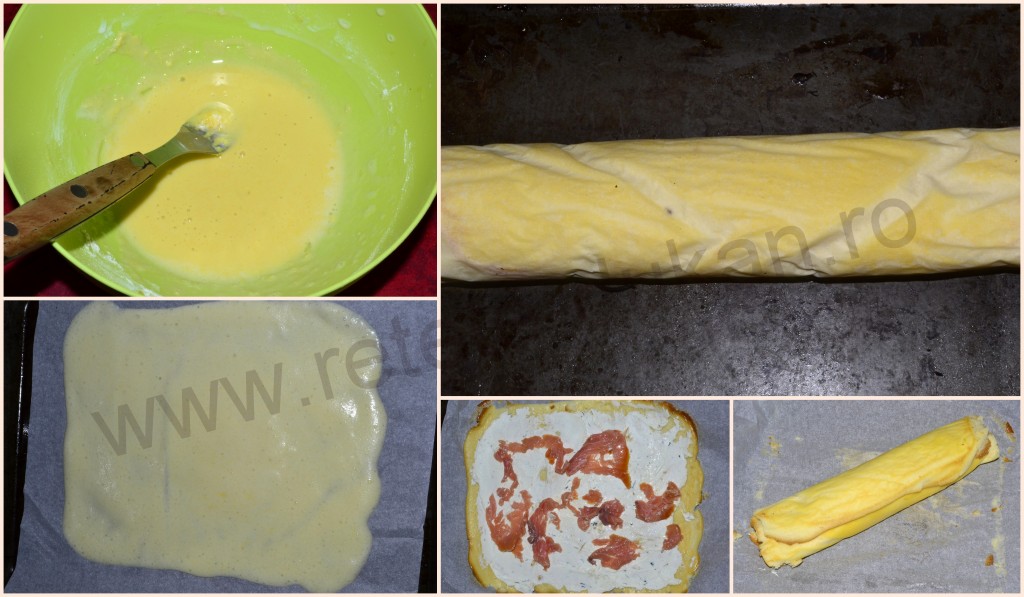 Slice the roulade into 2 cm slices and arrange on a serving platter. Garnish with dill sprigs and serve.
You can replace smoked salmon with turkey or chicken meat.
Enjoy my dukan recipe!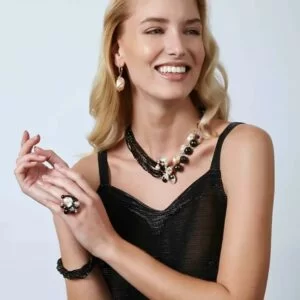 br>