Chopped Salad with Tuna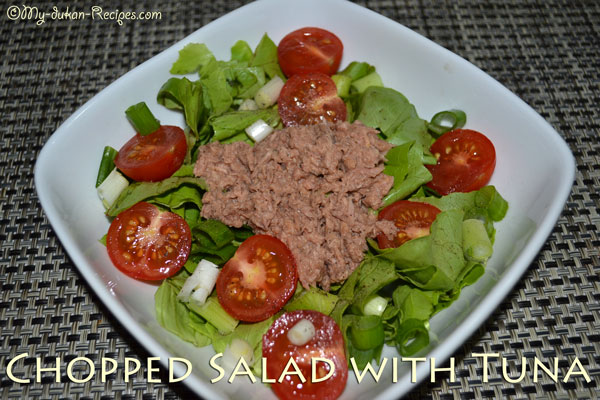 Serves 2
Ingredients:
-1 head romaine lettuce (about 1 pound), chopped into 1-inch pieces
- 1 can (6 ounces)chunk  light tuna in water, drained and flaked
- 2-3 scallions, thinly sliced
- 3 plum tomatoes, coarsely chopped
- 1 cup fresh curly parsley, coarsely chopped
- 1 tablespoon white-wine vinegar
- salt, pepper
How to prepare
Place vinegar in a large salad bowl. Add ¼ teaspoon salt and ¼ teaspoon pepper.  Add the remaining ingredients to the bowl, and toss well to combine.
Enjoy my dukan recipe!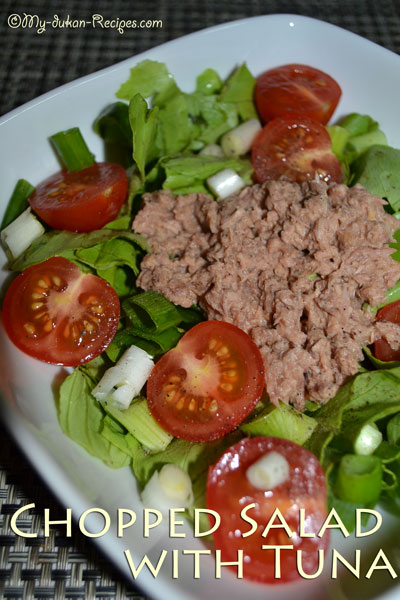 br>