Provençal Chicken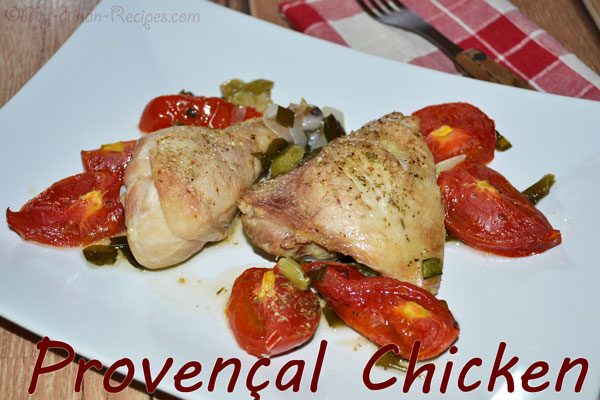 One easy recipe that you can enjoy with a fresh salad made of combine vegetables or some fresh salad with yogurt and cucumber.
Ingredients:
-2 chicken thighs
- 1 bunch green onions (2-3 wires)
- 3 tomatoes
- 3 cloves of garlic
- salt and pepper
- ½ tsp oregano
- 1 tbsp capers (optional)
- 1 tbsp olive oil
How to prepare:
Preheat the oven at 180C
Remove the skin from the chicken or let the skin but remove the excess fat (you will remove it when it's ready).
Slice green onions and place on the tray.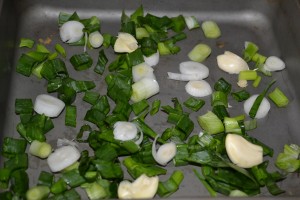 Place chicken pieces over. Add the crush garlic and tomatoes cut in four. Season with salt and pepper, add the oregano and sprinkle with the olive oil.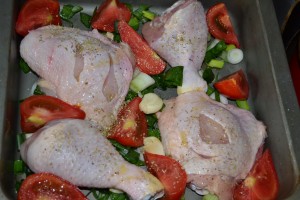 Sprinkle with capers and bake it in the oven for about 35-40 minutes. A delight!
Enjoy my dukan recipe!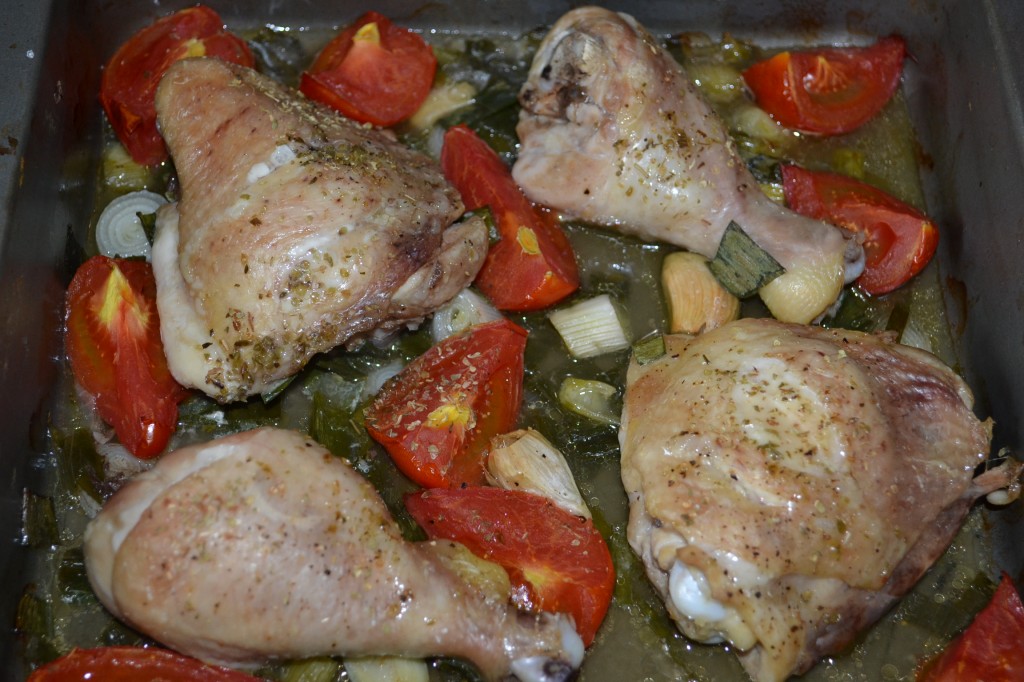 br>