Chicken pancakes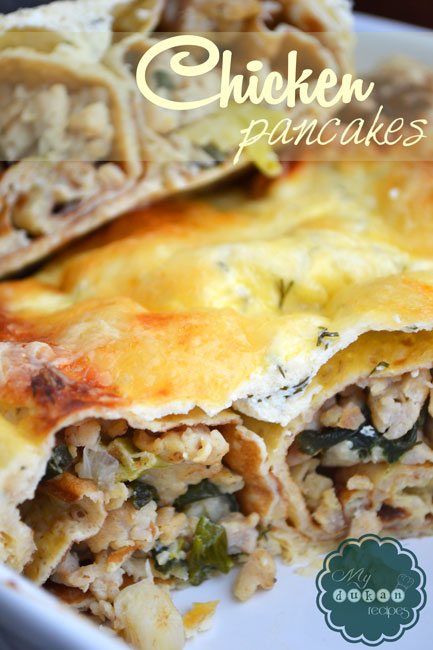 Ingredients
Ingredients for 4 pancakes:
- 2 eggs
-  2 tbsp oat bran
- 1 tbs cornstarch
- 50 ml skimmed milk
- salt
Filling:
-300 g minced chicken
- 2 green onions, sliced
- salt, pepper
Gratin:
-1 egg
- 3 tbsp fat free cheese
- 1 tbsp  fat free yogurt
- green dill
- salt
- grated low fat cheese
How to prepare



For  the pancakes mix all the ingredients in a bowl. Heat a nonstick pan and pour in a ladle of batter. Brown on one side, then flip over to brown the other side. Transfer to a plate. Cover to keep warm. Repeat with remaining mixture to make 4 pancakes.
Make filling. Mix the chicken with onion, salt and pepper and cook, stirring, for 5 minutes or until it turns white. Transfer to a bowl.
Preheat oven to 200°C/ 180°C fan-forced. Place 1 pancake on a plate. Top with 1/4 filling. Roll up to enclose. Place in a 20cm x 30cm ovenproof dish. Repeat with remaining pancakes and filling.
For the gratin just mix all the ingredients and top the pancakes with it.
Bake for 20 minutes or until heated through.
Enjoy my dukan recipe!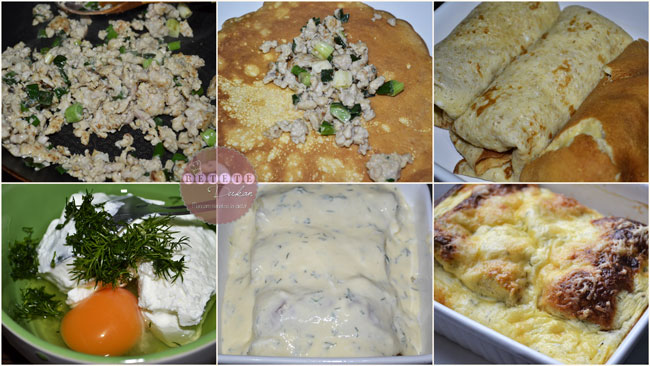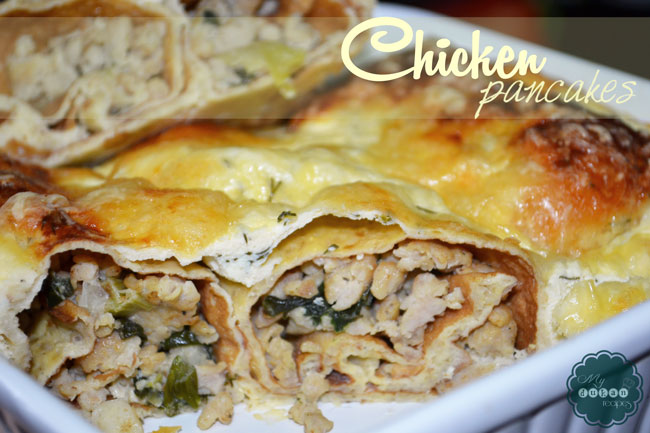 br>