Lemon and curry chicken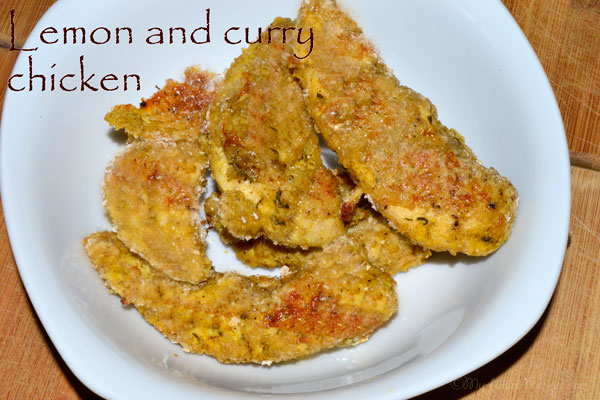 Ingredients:
-1 chicken breast
- juice of one lemon
- 2 tbsp curry
- ½ tsp rosemary powder
- ½ tsp thyme
- 1 egg
- Salt and pepper
- 2 tbsp oat bran
- 1 tbsp cornstarch (from cruise phase only)
How to prepare:
Preheat the oven at 180oC. Line cookie sheet with foil.
Cut the chicken breast strips about 2 inches thick. Make a marinade from lemon juice, curry, rosemary and thyme. Place the marinade and the chicken strips in a zipper bag and mix it well. Put the bag in the refrigerator for at least 1 hour and half (every 30 minutes mix the strips into the bag).
Put the salt, pepper, bran and starch in a bowl. Beat the egg in a separate bowl. Dip chicken strips into egg mixture, then coat with oat bran mixture. Place on cookie sheet.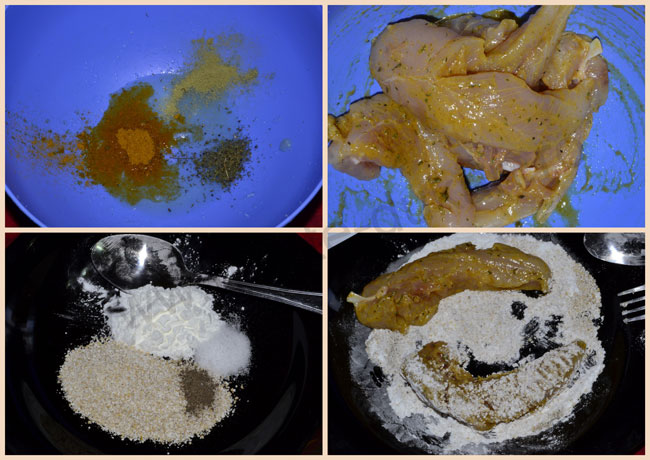 Bake 15 to 20 minutes, turning once, until chicken is no longer pink in center and coating is golden brown. Serve with yougurt sauce.
Enjoy my dukan recipe!

br>