Dukan Toast
Ingredients for 2 toast:
-1 egg
- 100 g fat free cheese
-1 tbsp cornstarch
- 2 tbsp oat bran
- salt, pepper
- ½ tsp Italian herbs
- ½ tsp baking powder
For the filling:
- baked ham turkey
- cheese slices 1 light
How to prepare
Preheat the oven to 180 degrees.
Mix all ingredients and spread the mixture on a baking sheet lined with parchment paper. Bake at 180 ° for about 20 minutes (it should browning).
Remove from the oven and stuffed with ham and cheese slices, then close it and cut it into two parts.
Then heat it in the grill to make it soft but crisp. For the PV days you can also add green salad, green or red peppers or other veggies.
For the Attack days just remove the cornstarch from the composition.
You will enjoy this dukan toast!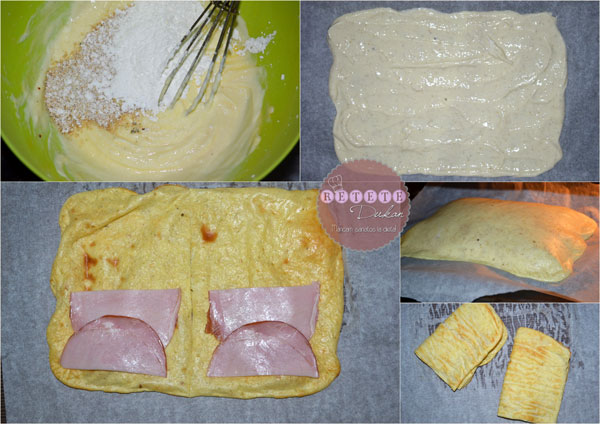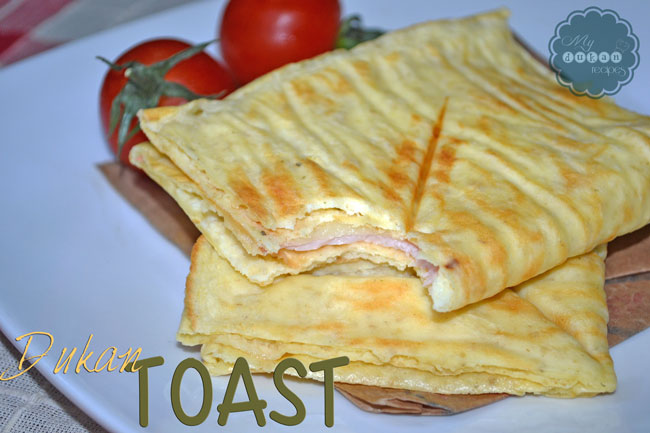 br>