Turkey Ham Stuffed Mushrooms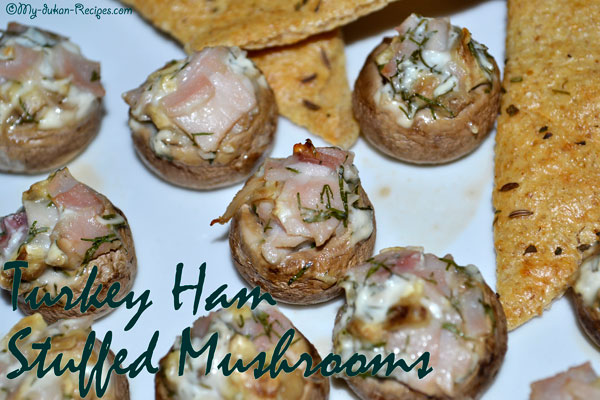 Ingredients:
-3 slices turkey ham (2%-4% fat content)
- 10-12 crimini mushrooms (or champignon)
- 2 tablespoons of quark or cottage cheese
- salt, pepper
- fresh drill
Preheat oven to 400 degrees F (200 degrees C).
Remove mushroom stems (set aside caps) and chop the stems.
In a large saucepan over medium heat, melt the butter. Slowly cook and stir the chopped stems and onion until the onion is soft. Remove from heat.
In a medium bowl, stir together the mushroom stem mixture, turkey ham (cut into small pieces), quark or the cottage cheese, salt, pepper and the chopped drill. Mix well and scoop the mixture into the mushroom caps.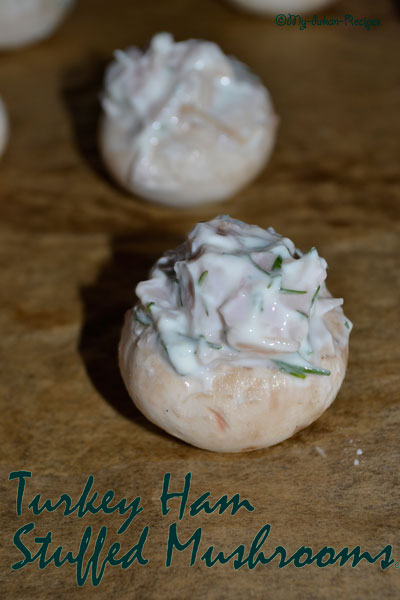 Bake in the preheated oven 15-20 minutes, or until the cheese has melted and the ham is cooked.
Remove the mushrooms from the oven, and let it cool aside.
Enjoy it!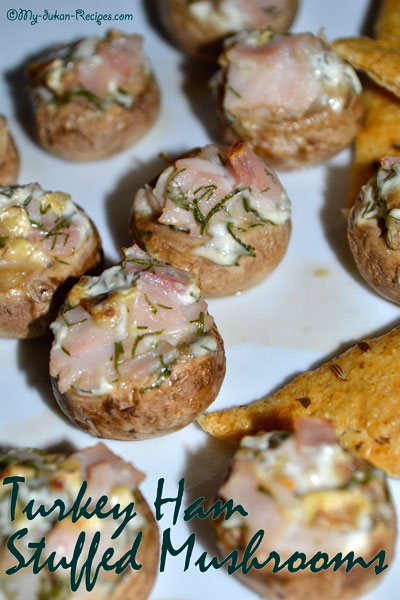 br>