Milchschnitte Cake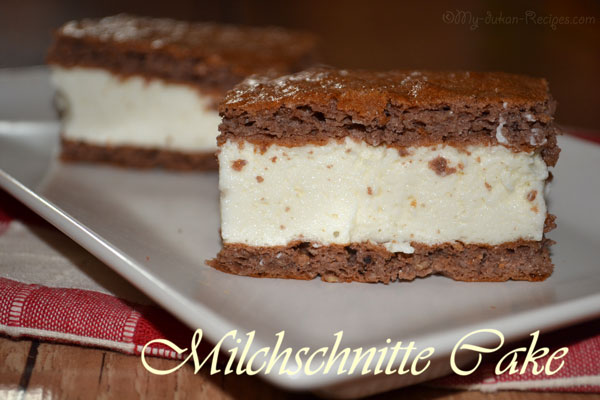 I hope you will enjoy this simple dessert, but a very tastefull one.
Serves  2
Ingredients for the dough:
-2 whole eggs + 2 egg yolks
- 4 tbsp oat bran
- 4 tbsp powder skimmed milk
- 150 g yogurt
- 3-4 tbsp sweetener (up to your taste)
-1 tbsp cocoa
-Option – 2 tbsp cornstarch
Ingredients for cream:
-2 egg whites
- 250 g fat free fromage frais
- 4 tbsp sweetener (up to your  taste)
- Vanilla flavoring (to taste)
- 4 leaves of gelatin
- 5 tbsp of skimmed milk
How to prepare the dough:
Preheat the oven at 180oC.
Separate egg whites and beat them with a pinch of salt until very firm. In a separate bowl mix the 4 yolks with oat bran, milk powder, yogurt, cocoa and sweetener. Use a spoon to fold the egg whites into the egg yolks mixture. Put the composition on a tray covered with baking paper and using a spatula spread the composition in rectangular form (about 35 x 45 cm). Bake it in the oven 15 minutes. Leave to cool.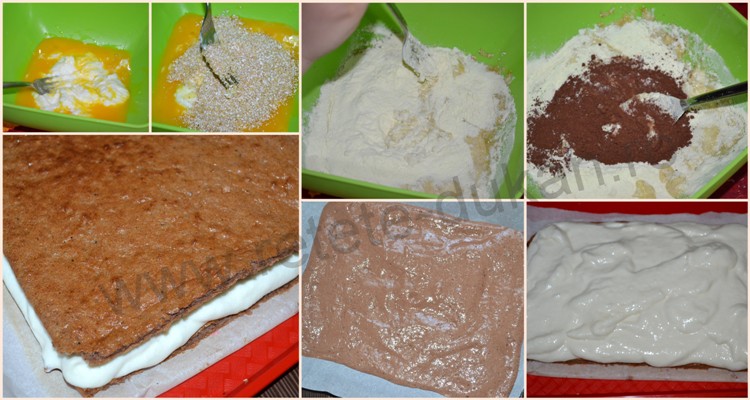 Hydrate the gelatin sheets into water for 5 minutes. In a bowl mix the fromage frais with sweetener and vanilla. Heat the skimmed milk and dissolve in it the hydrated gelatin. Pour the gelatine over the cheese mixture and blend. Beat egg whites hard and easily incorporate them into the cheese composition.
Cut the dough into 2 and put the put the cream on half of the divided sections. Top with the remaining dough.
Leave to cool in the refrigerator for at list 2 hours.
Enjoy my dukan recipe!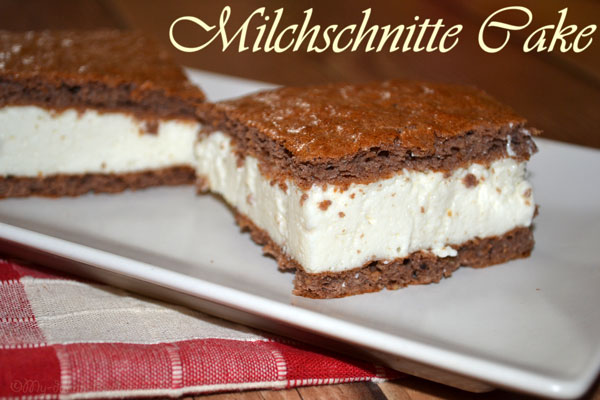 br>