Dukan Beef Kebabs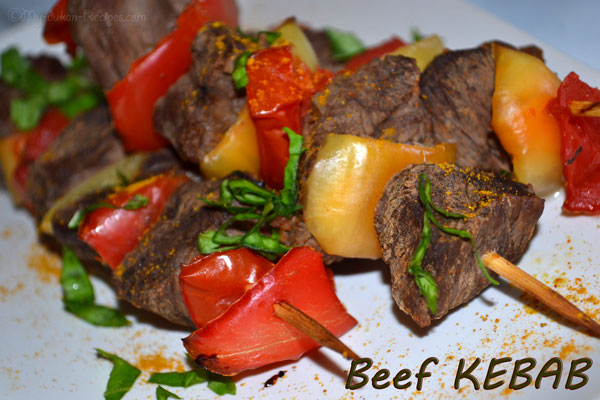 Ingredients for the marinade:
-3 tablespoon low sodium soy sauce (sugar free)
- 3 tablespoon lemon juice
- 2 garlic cloves, finely chopped
- ½ teaspoon ginger
- 1 pinch of cayenne pepper
- salt
- 1 teaspoon sweetener
Ingredients for the kebabs:
-300 g lean beef (top sirloin or tenderloin), cut into large cubes
- 2 tomatoes cut into large chunks
- 1 onion cut into large chunks
- 1 bell pepper (green, red or yellow), seeds removed and cut into large chunks
-  6 wooden kebab skewers
How to prepare:
1. In a large mixing bowl, mix together all the ingredients for the marinade. Transfer the cubed beef into the mixture, stir to coat and let it marinate for 3 hours, giving it a stir every hour.
2. Preheat the oven to 350 F/180 C.
3. Thread the beef cubes and vegetables onto the kebab sticks in an alternating order.
4. Place them in a non-stick oven proof dish and cook for 20 minutes, turning frequently to ensure all sides are cooked evenly.
Enjoy my dukan recipe!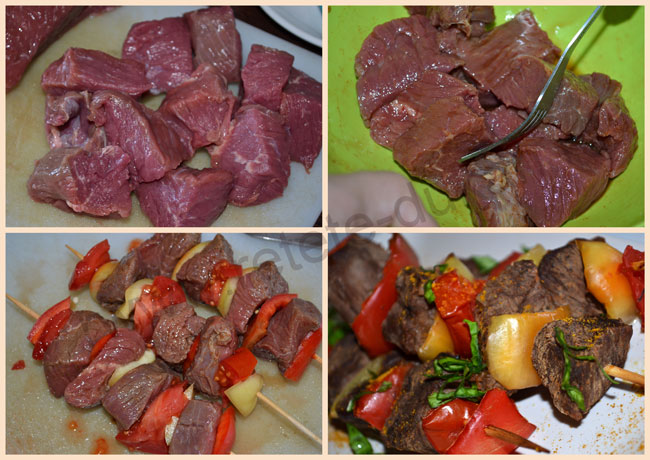 br>