Zucchini salad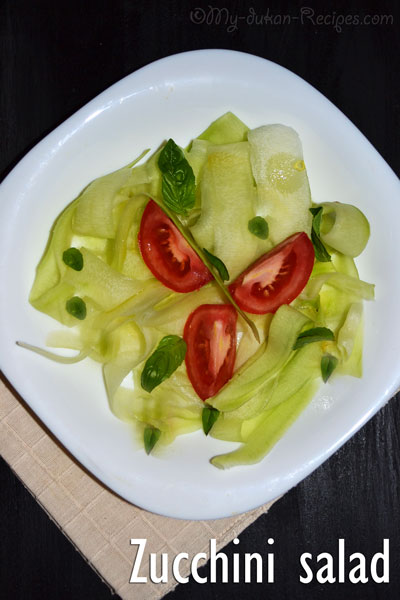 One easy salad to make, a recipe that I found it on Jamie Oliver website and I like it.
Ingredients:
-2 courgettes
- 1 fresh red chillies
- 2 tbsp lemon juice
- 1 tsp extra virgin olive oil
- ¼ teaspoon mustard powder
- salt
- fresh basil, leaves picked
How to prepare:
With a speed peeler peel the courgettes lengthways into long thin ribbons.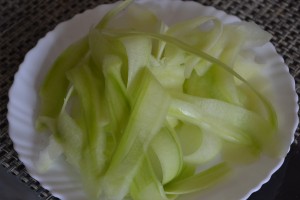 Chop the chillies and add both to a bowl. You may also use fresh cherry tomatoes cut in two.
In a small bowl mix the lemon juice with extra virgin olive oil, then stir in the mustard powder and a pinch salt, then mix well and pour over the salad. Toss to coat, then scatter over the basil leaves and serve.
Enjoy this dukan recipe!

br>