Pain Doux (French Sweet Bread)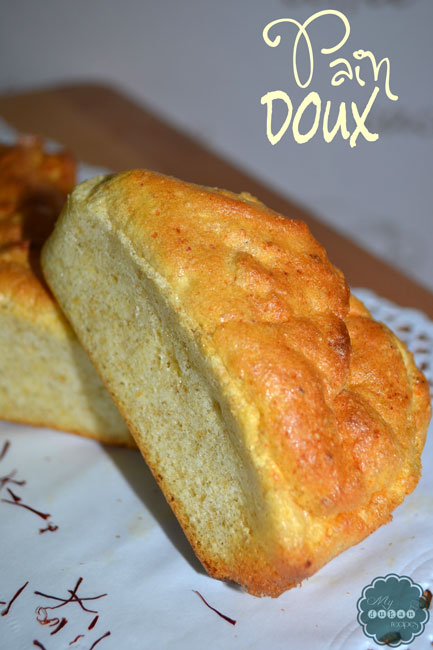 I totally love this sweet bread! You can use it to make different cakes with cream cheese or some pudding.
You can also take off the sweetener and replace it with salt and you will have a fluffy bread!
Ingredients:
-4 eggs
- 4 tbsp oat bran
- 6 tbsp skimmed milk powder
- 4-5 tbsp powdered sweetener
- 1 tsp vanilla essence
- 1 tbsp baking powder
- few strands of saffron
How to prepare:
1. Preheat the oven to 180oC/350oF/Gas 4.
2. Separate egg whites and whisk the egg whites with a pinch of salt until very firm.
3. Add the egg yolks and sweetener and mixing 1-2 minutes.
4. Replace mixer with a spoon and add the oat bran and skimmed milk powder, then mix slowly in composition from top to bottom.
5. Add the vanilla, baking powder and saffron.
6. Using a spoon pour the mixture into silicone reusable baking cups or in one tray.
7. Place in the oven and bake for about 20-25 minutes. Allow to cool and eaten with pleasure.
Enjoy my dukan recipe!

br>