Raspberry Cheesecake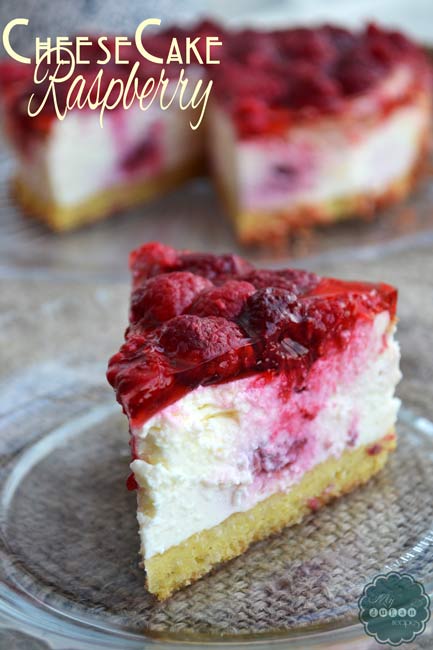 I think I told you that cheesecake is one of my favorite desserts. This time I tried the raspberry cheesecake and this recipe it is suitable for those who are in consolidation or Dukan diet Dukan Express.
It has a good flavor and a fine texture. Just perfect!
Ingredients for the sponge
(tray with 18-20 cm diameter):
-2 egg whites
- 1 egg yolk
- 1 tsp konjac flour (or 1 tbsp corn starch)
- 2 tbsp oat bran
- 2 tbsp sweetener
- vanilla flavouring
Cheese-layer ingredients:
-500 fat free cream cheese ( ricotta, Philadelphia))
- 150g fat free greek yogurt
- 1 egg
- 2 tbsp cornstarch
- 4 lg sweetener
- vanilla flavouring
- 1 cup raspberries
Topping Ingredients:
-1 Cup raspberries
Jelly Ingredients:
- 100 ml sugar free raspberry syrup
- 3 gelatin leaves (or 1 tsp)
How to prepare:
Preheat the oven to 180oC/350oF/Gas 4.
1. Whisk the egg whites with a pinch of salt until very firm, then add the yolk and the konjac flour and keep mixing for 2-3 minutes.
2. Add the sweetener, the bran and vanilla essence and pour the mixture in the tray
3. Bake 12 to 15 minutes at 180 degrees.
4. In a separate bowl combine all the ingredients for the cheese layer, except the raspberries. Add the raspberries and mix gently not to break them.
5. Pour the cheese over the sponge and put the try back in the oven for 50-60 minutes. When done, leave it to cool.
6. It is time for the raspberry jelly. Soak gelatine leaves in cold water. Dissolve the hydrated gelatine leaves in the preheated raspberries syrup.
7. When the cheesecake is cold enough put some raspberries on top and then pour the jelly over (do not take the cheesecake off the tray).
8. Place in the refrigerator for at least 2 hour before eating. Eat cold!
Enjoy my dukan recipe!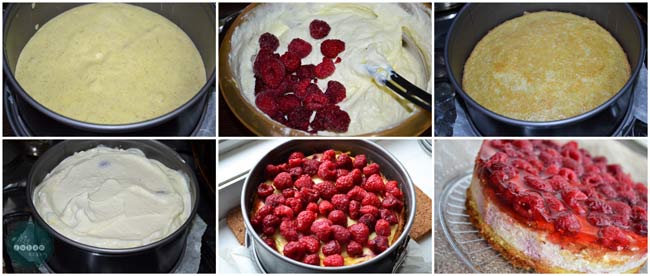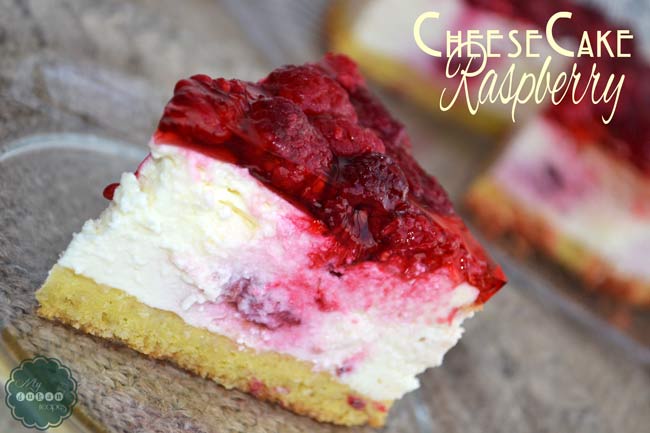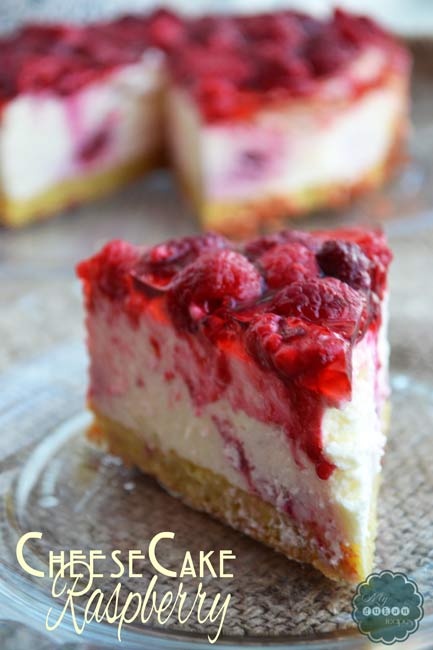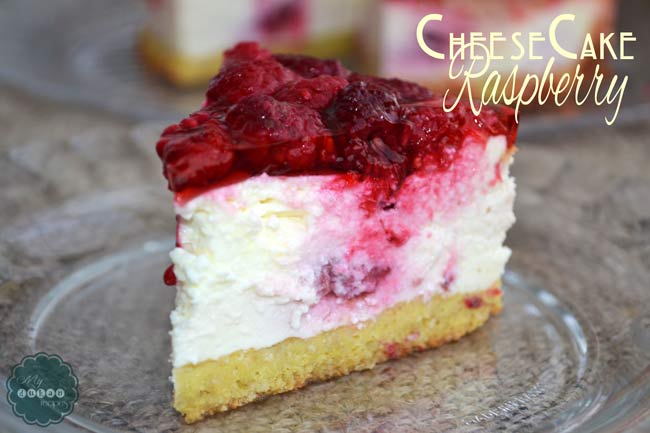 br>