Muffins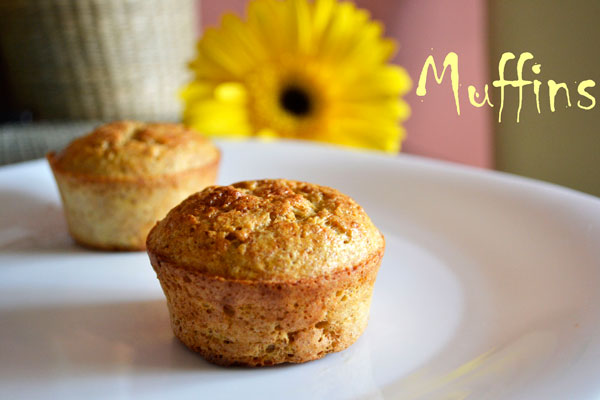 Serves 3
Ingredients:
-3 eggs
- 6 tbsp oat bran
- 3 tbsp wheat bran
- 4 tbsp quark
- 3 tbsp sweetener
-  vanilla flavoring
How to prepare:
Preheat the oven to 180oC/350oF/Gas 4.
Whisk the egg whites with a pinch of salt until very firm. In a different bowl mix the egg yolks with quark, oat bran and vanilla flavoring. Fold the egg whites into the egg mixture. Using a spoon pour the mixture into 10-12 silicone reusable baking cups.
Bake it in the oven for about 25-30 min.
Enjoy my dukan recipe!

br>