Lemon curd roulade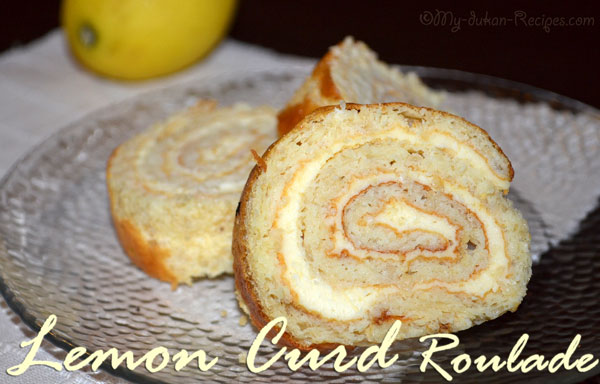 Now I will show you what you can do with your lemon curd. A very tasteful dessert.
Ingredients for dough:
-4 tbsp oat bran
- 6 tbsp skimmed powder milk (considered adjuvant and allowed from attack phase, but limited to 3 tbsp/day)
- 2 tbsp fat-free cheese
- 2 eggs
- 1 tsp baking powder
- 3 tbsp sweetener (or to taste)
- vanilla flavoring
How to prepare:
Separate the egg whites from the yolks. Beat the whites with a pinch of salt.
 Mix remaining ingredients in a separate bowl.
Fold whites into the other composition.
Put the composition on a tray covered with baking paper and using a spatula spread the composition in rectangular form (about 35 x 45 cm). Bake it in the oven 15 minutes. Leave to cool.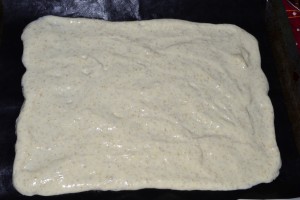 Spread the lemon curd over the dough.
Roll the roulade up lengthways. Chill in the fridge for an hour, if possible.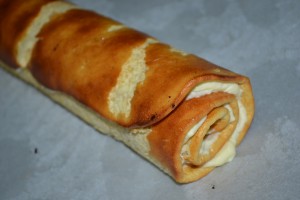 Enjoy my dukan recipe!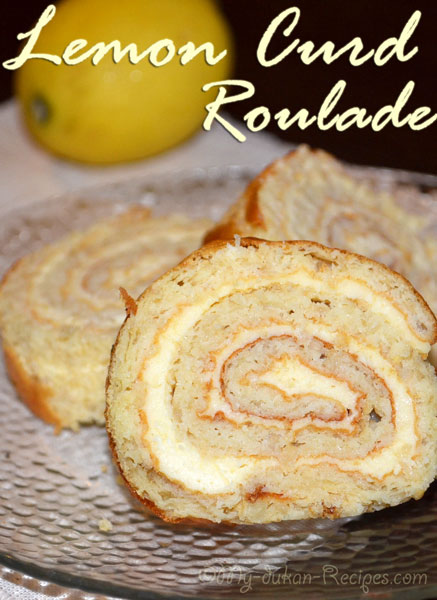 br>