Salty cheesecake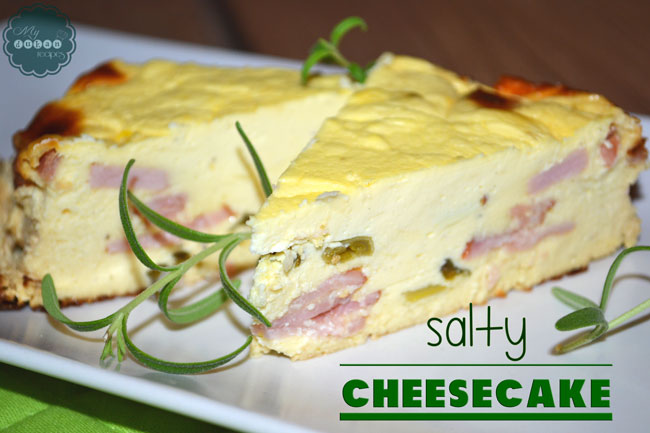 Ingredients
-500 g low-fat/fat free cheese
- 150 g low-fat/fat free yogurt
- 3 eggs
- 5-6 slices of turkey/chicken  ham
- 3-4 green onions (on PP days or attack days use just 1) – cut in 1 cm slices
- salt, pepper, Italian herbs
How to prepare
Preheat the oven to 180oC/350oF/Gas 4
Beat eggs, yogurt and low-fat cheese and mix until smooth. Add small pieces of ham and the green onions and mix the composition. Season with salt, pepper and Italian herbs.
Place the mixture in a tray (18-20 cm diameter).
Bake it for about 1 hour and 15 minutes. Allow to cool and eat cold.
Enjoy my dukan recipe!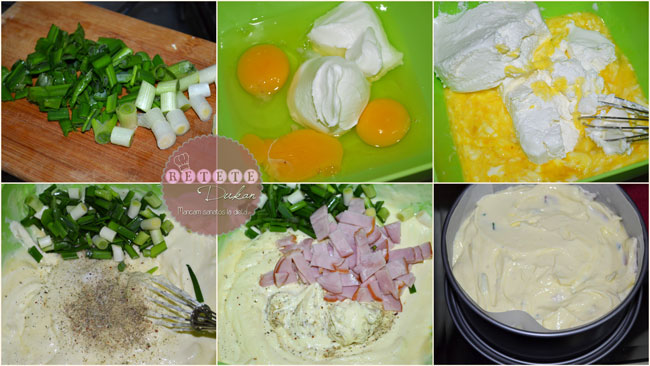 br>