Creamy mushroom soup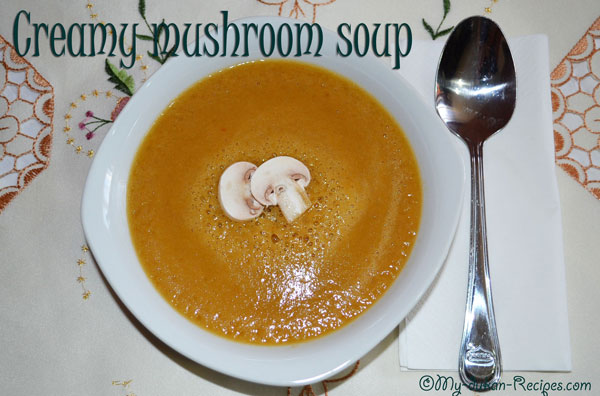 Serves – 3
Ingredients:
500 g of sliced fresh mushrooms
1 carrot (tolerated)
1 onion
½ celery
2 cups chicken broth
250 ml of fresh cream (3% fat) or quark cheese
1 bouquet of herbs (tarragon, sage, and/or other)
Wash the mushrooms and herb bouquet. In a large heavy saucepan, cook mushrooms, carrot, onion and celery in the broth and herb bouquet (set aside a few herbs for garnishing). In blender or food processor, puree the mixture (you can leave out the onion), leaving some chunks of vegetable in it. Mix in the cream.
Add salt and pepper to taste.
Pour the soup into plates and garnish with tarragon leaves.
Enjoy it!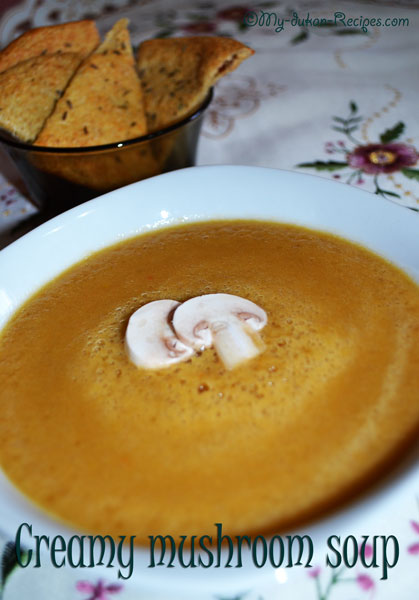 br>