Cheese and smoked chicken casserole
Ingredients:
- 1 cup chopped smoked chicken or shredded purchased roasted chicken
- 300 g fat free ricotta cheese or other creamy cheese
- green onion
- 1 egg yolk
- salt, pepper
How to prepare:
1. Preheat oven to 350 degrees F (175 degrees C).
2.In a bowl mix the smoked chicken with ricotta cheese, egg yolk, green onion and salt and pepper.
3.Place them into a 9×13-inch baking dish and top with cheese (optional).
4.Bake at 350 degrees F (175 degrees C) for 35 to 40 minutes, or until cheese is melted and bubbly.
Enjoy my dukan recipe!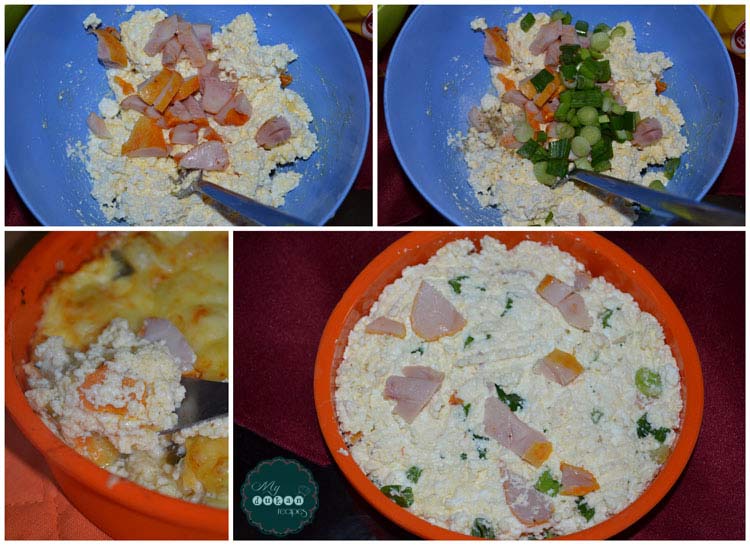 br>