Shirataki con carne (with chicken)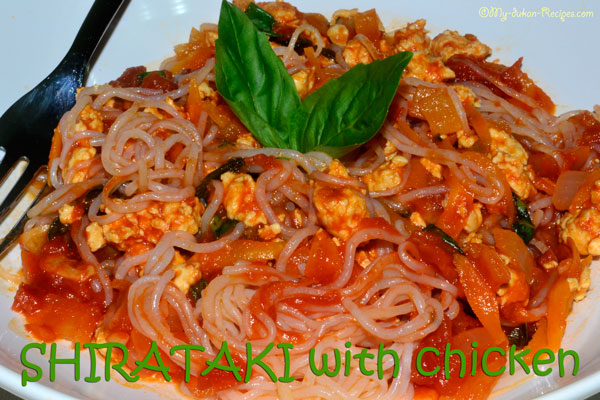 Here you have another way to prepare this magical konjac pasta. It is an easy meal to prepare that it will only take you about 30 minutes to prepare. And it is a dukan recipe for shore.
Serves -2
Ingredients:
-300 g minced chicken (half a larger brest)
- 1 onion
- 2 cloves of garlic
- 200 ml fat-free chicken broth
- 1 small carrot
- 1 can peeled and diced tomatoes
- green basil leaves
-  1 teaspoon olive oil (tolerated)
- salt and pepper
+ 250 g Konjac Shirataki Noodles
How to prepare:
Remove the pasta from the box first (as they are already in water) and wash them in water for 2-3 times. Boil them for 5-10 minutes.
Sauté onion and garlic in olive oil for 5 minutes (you may also use a non stick-pan and sauté the onion without olive oil). Stir in the minced chicken and cook for 5 minutes until it turns white. Stir in the tomatoes, grated carrot, salt and pepper; add the chicken broth and bring to a boil. Reduce heat to medium, and simmer covered about 20 minutes. Pour it over the pasta, and serve the pasta with fresh basil.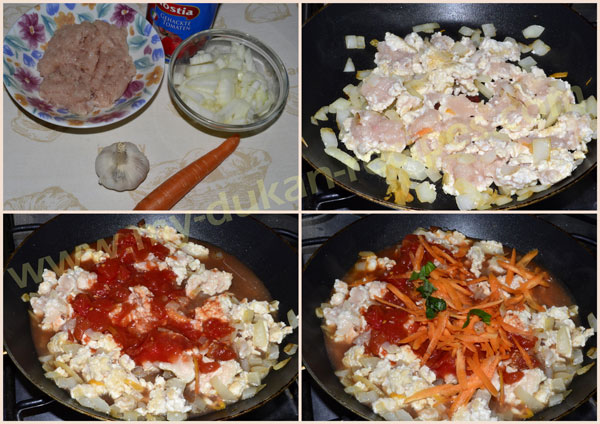 Enjoy my dukan recipe!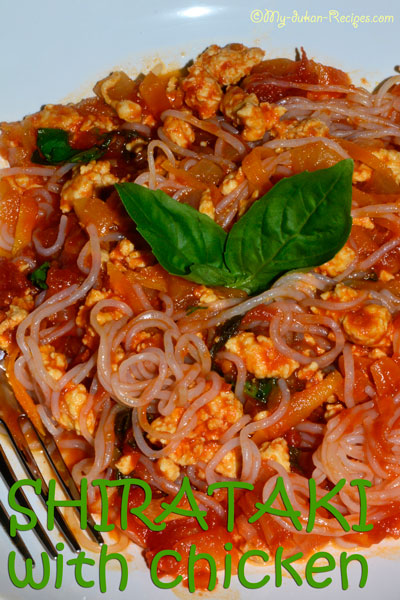 br>