Yogurt Marinated Chicken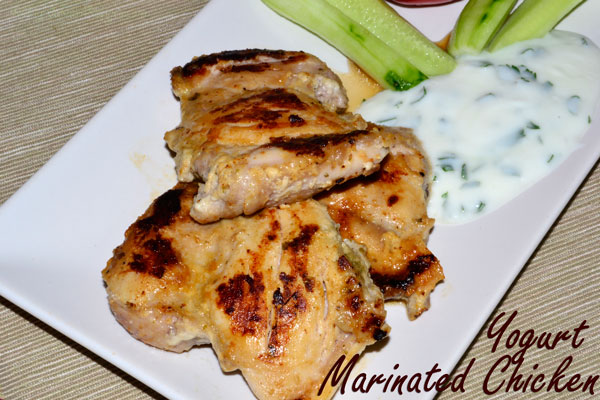 Today is Thursday. And Thursday is a special day for those of stabilization and consolidation. So today I propose a recipe to suit the day. Also, those who are at PP can consume, and for PV days simply add a garnish and you have a tasty lunch or dinner.
Ingredients:
-4-5 boneless chicken thighs or 2-3 chicken breasts
- 400 g fat free yogurt
- Salt and pepper
- Fresh mint choped
- Rosemary, oregano
How to prepare:
Combine chicken with salt, pepper, rosemary, oregano and 300 g yougurt, and pour into a large ziploc bag. Add the chicken to the bag, seal, and turn bag to coat chicken with mixture.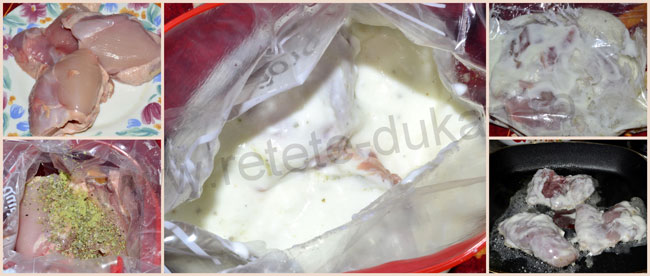 Refrigerate at least 4 hours. Preheat grill. Remove chicken from the marinade, wiping off any excess. Grill over medium heat until the chicken is cooked through. In a separate bowl mix the other 100 g yogurt with mint, salt and pepper and make a tasty dressing for the chicken.
Enjoy my dukan recipe!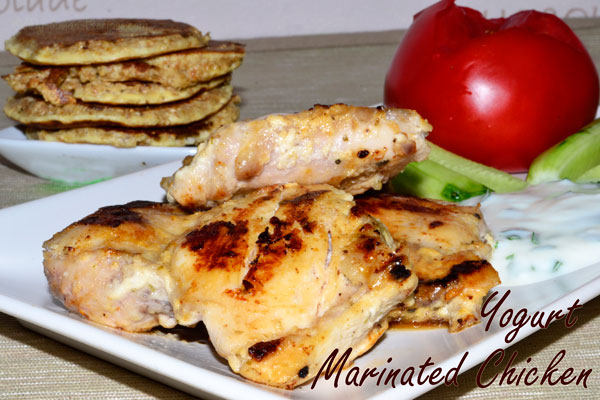 br>