Chicken and zucchini moussaka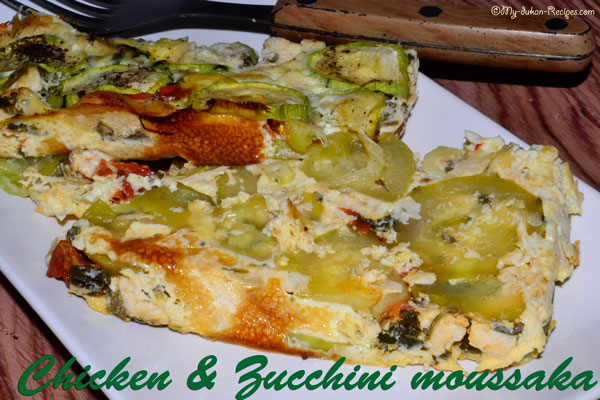 Serves -2
Ingredients:
-400 g of zucchini slices
-250 g of minced chicken breast
- 2 green onions, chopped
- 6 cherry tomatoes
- 3 tablespoons chopped parsley
- 1/2 cup lean broth
- Salt and pepper to taste
-1 egg
- 3 tbsp skim milk
In a saucepan, soften the onions over medium heat until they turn translucent.  Add the minced chicken, salt and pepper and cook for 5 minutes. Add the chopped tomatoes, parsley, then add the broth and cook over high heat for about 10 minutes.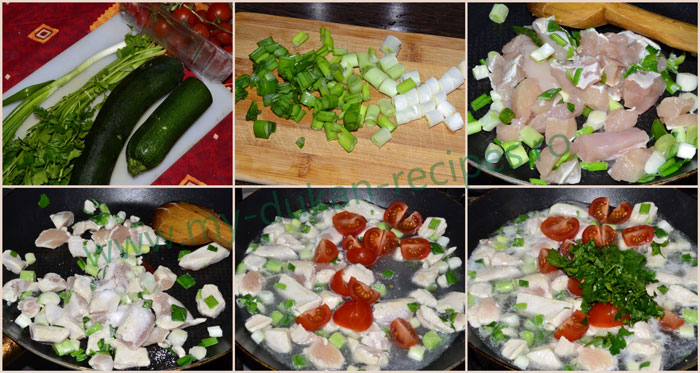 In a silicone loaf mould (or you can use a casserole lined with parchment paper), put the zucchini slices in a uniform layer. Cover the layer with the meat mixture, then top it up with another layer made up of the remaining zucchini slices. Season the top with salt and pepper to taste.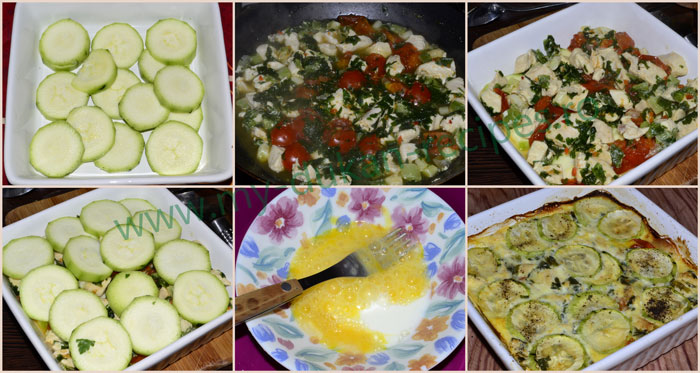 Beat the eggs with the skim milk and pour it over the last layer of zucchini.
Bake at 180°C for 30 min.
Serve hot or cold.
Enjoy my dukan recipe!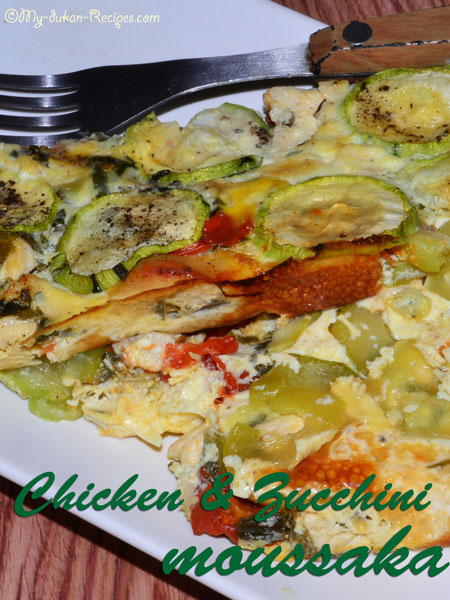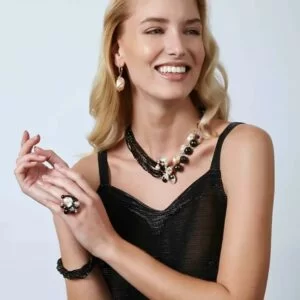 br>