Eggplant Moussaka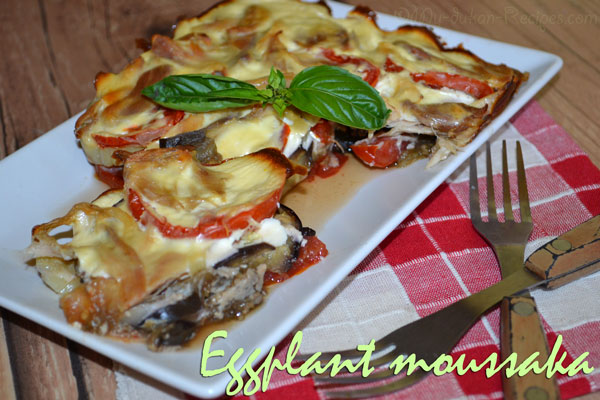 I just love to visit my parents garden and collect fresh vegetables from there. This time I collected tomatoes, bell peppers, cucumber, zucchini and eggplant and I tried some recipes with this. Today I propose you eggplant moussaka. A recipe that me and my family love to eat.
Ingredients:
-2 eggplants, sliced into 1/4 inch rounds
- 3-4 tomatoes, sliced
- 2 green bell peppers, sliced
- 150 g boiled  or grilled chicken breast (optional)
- 200 g fat free cheese
- 1 egg
- salt, pepper
How to prepare:
Preheat the oven at 180oC.
Using a sharp peeler, partially peel the eggplants, leaving strips of peel about 1 inch wide around the eggplant. Slice the eggplant in to 1/2 inch slices. Grill eggplant slices until just tender and golden brown. Layer grilled eggplant slices into the bottom of a 9×13 inch glass baking dish. Next layer in the tomatoes, followed by the peppers. Repeat the layers until you finish your vegetables. If you decide to put the chicken, just create another layer. Season with salt and pepper.

In a separate bowl mix the cheese with the egg and spread this mixture over the vegetables. Bake moussaka in preheated oven until bubbly and golden brown, about 35-40 minutes.
Enjoy my dukan recipe!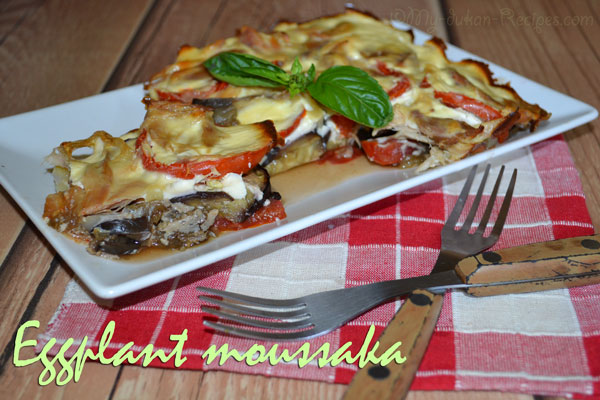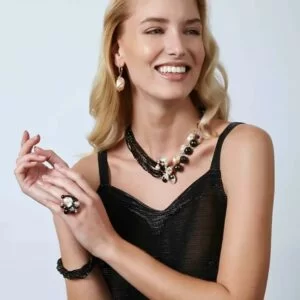 br>