Tzatziki (greek cucumber salad)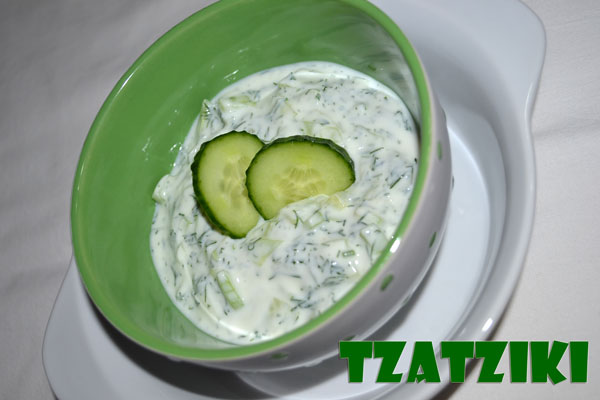 Tzatziki is a Greek appetizer and is usually served as an accompaniment to meat, though it is suggested as a soup or a salad also.
Ingredients:
- 2 cucumbers, peeled, seeded and diced
- 2 tbsp chopped fresh dill
- 1 clove of garlic, minced finely
- 1 fat free greek yogurt
- salt, white pepper
How to prepare:
Mix the yogurt with salt, pepper, garlic until well combined.
Add the cucumber and chopped fresh dill. Chill for at least two hours before serving.
Enjoy my dukan recipe!

br>