Lemon chicken thighs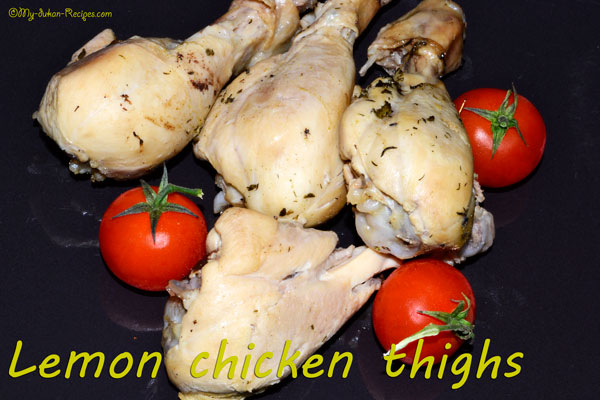 An excelent dukan recipe that you can eat from the Attack Phase!
Serves 4
Ingredients
- 8 chicken thighs (or any other chicken parts, except the wings)
- 4 cloves of garlic
- 3 tbsp lemon juice
- Rosemary, thyme, bay leaf
- 1 tsp olive oil (only from Cruise Phase)
- salt and pepper
How to prepare:
Preheat the oven to 180oC/350oF/Gas 4
Place lemon juice, minced garlic, thyme, rosemary, olive oil, salt and pepper in a small bowl, whisk to combine.
Remove the skin from the drumsticks. With the tip of a sharp knife, cut into each chicken piece one or two times by about 1/2 an inch. Put the chicken thighs into a cooking bag and add the bay leaf and the mixture.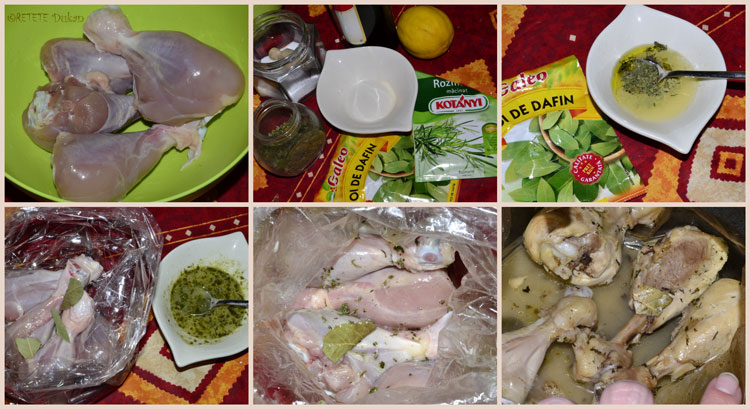 Rotate the bag so that all chicken pieces are coated with the mixture. Close it using the nylon tie provided and place it in the oven. Bake it for 40-45 minutes.
Enjoy it!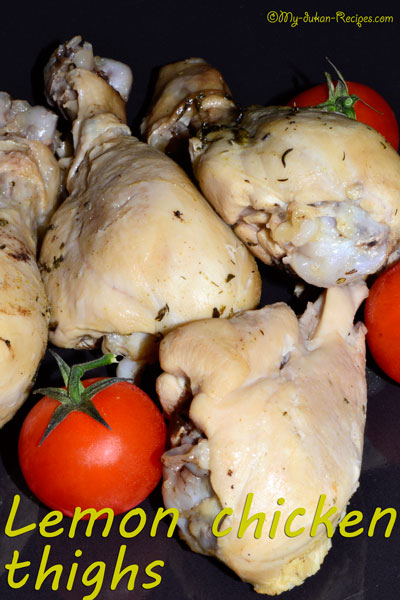 br>