Spanish Chicken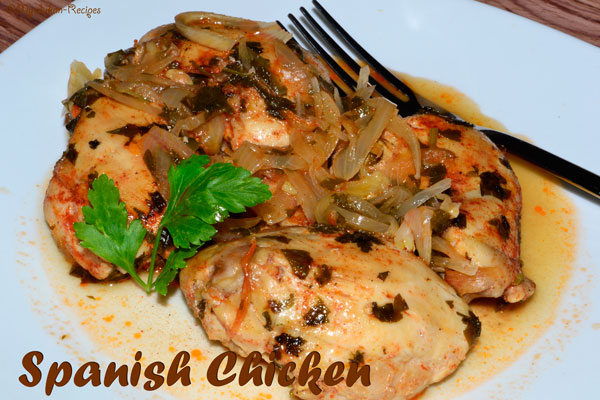 A good way to eat the chicken on PP days, or even on Attack Phase! It is easy to make it, takes abaout 10 minutes to prepare and 45 minutes to bake.
Serves – 3,4
Ingredients:
-    6-8  chicken thighs
-    1  onion, thinly sliced
-    2 tsp  paprika
-    zest and juice 1/2 lemon
-    good handful  parsley, roughly chopped -    150ml  low fat chicken stock
-    1 tbsp olive oil
Heat oven to 190C/170C fan/gas 5. Put all the ingredients into a large, ovenproof dish. Mix everything together with your hands and season.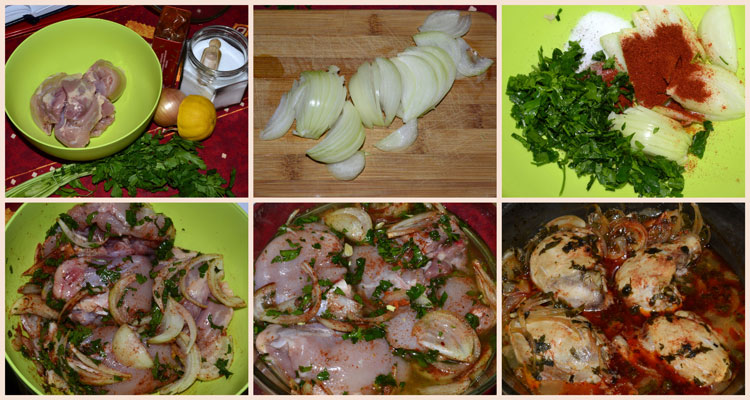 Bake for 45 minutes, stirring the onions after 20 minutes, until the chicken is golden and the onions tender.
You can serve this dish with some Shirataki noodles.
Don`t forget that you can eat onions, lemon zest and parsley are allowed even on the Attack Phase and PP days to flavour the dishes!
Enjoy it!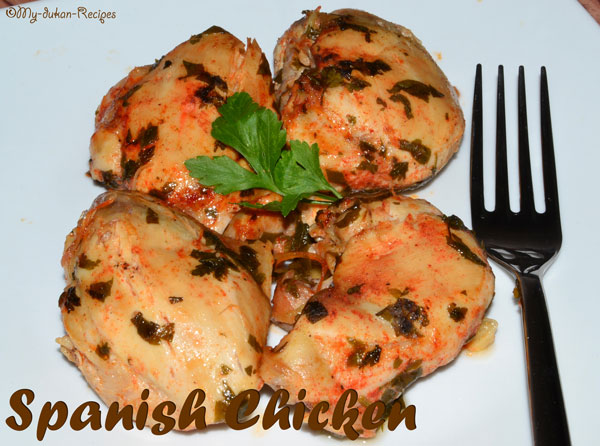 br>