Chicken with rosemary and curry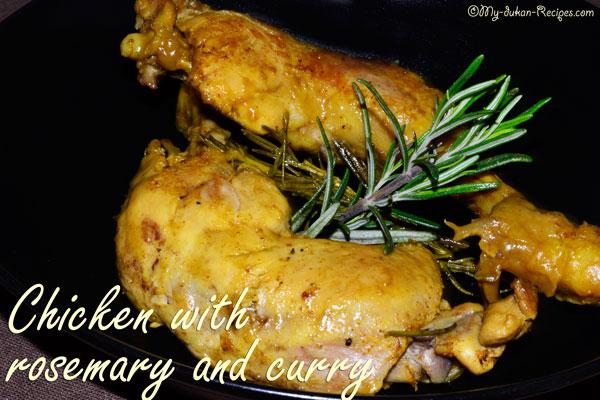 An easy recipe that will only take you about 5 minutes to prepare and 30-35 minutes to cook. Try it and let me know if you like it!
Ingredients:
-2 (or more) skinless chicken thighs
- 2 cloves of garlic
- 1 tbsp of curry
- 150 ml fat-free chicken broth
- 5-6 strands of rosemary
- Salt and pepper
"Fried" the chicken thighs in a non-stick pan on low heat until color changes slightly. Meanwhile put chicken broth in a bowl and dissolve curry in it. Pour over thighs the chicken broth and curry and then add the garlic, rosemary, salt and pepper.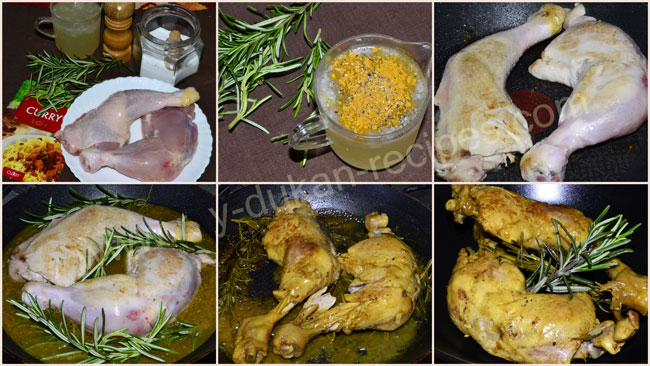 Cover with lid and allow to simmer. Turn them from side to side and cook for about 25-30 minutes. Then remove the lid and cook for 5 more minutes.
They are absolutely delicious and can be eaten alone or with a vegetable garnish.
Enjoy my dukan recipe!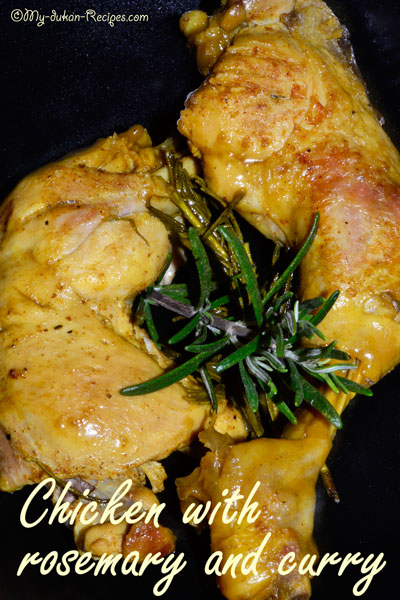 br>