Dukan Crispy stripes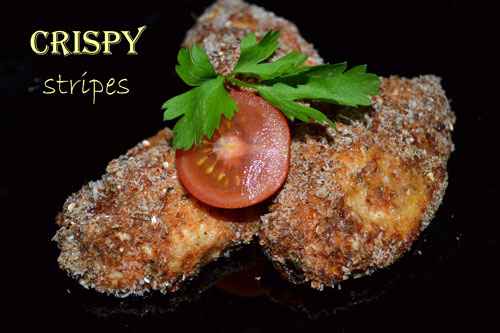 Serves 2
Ingredients:
- 1 pound boneless, skinless chicken breast tenders
- 1 egg
- 1 tbsp yogurt
- salt, pepper, powdered garlic
- 2 tbsp oat bran
How to prepare:
Preheat oven to 400 degrees F (200 degrees C). Lightly grease a 9×13 inch baking dish.
Cut the chicken breast into strips and sprinkle salt over them. Beat the egg and mix it with the yogurt.  Add the salt, pepper and the garlic. Dip chicken tenders in the mixture, then press in the oat bran to evenly coat. Arrange in the prepared baking dish.
Bake 25 minutes in the preheated oven, or until chicken juices run clear.
Enjoy my dukan recipe!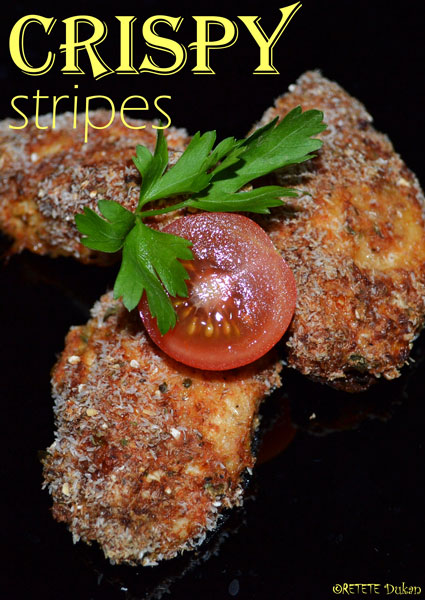 br>