Salmon skewers with vegetables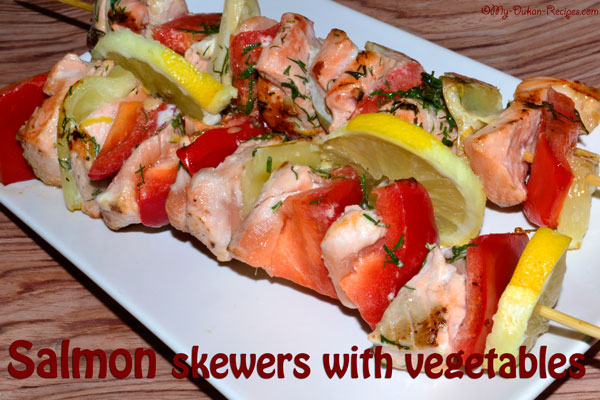 I am sure that you like fish! We are eating especially salmon prepare in different ways. Today I propose you to try salmon skewers.
Ingredients:
-1 pound skinless, boneless salmon fillet, cut into 1-inch chunks
-1 bell pepper (red, yellow, mixt)
-2 teaspoons grated lemon rind
- 2 teaspoons fresh lemon juice
- 2 teaspoons fresh dill
- 2 tsp olive oil
- salt, pepper
How to prepare:
Prepare grill. Combine the grated lemon rind with lemon juice, fresh dill, olive oil, slat and pepper.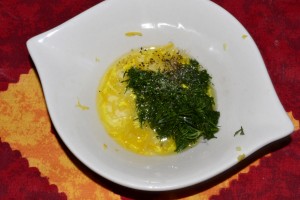 Put the salmon chunks over this mixture and make sure they are covered with this marinade. Put it in the refrigerator for 15 minutes.
Thread fish evenly on each of skewers and alternate with chunks of pepper. Brush fish with remaining marinade.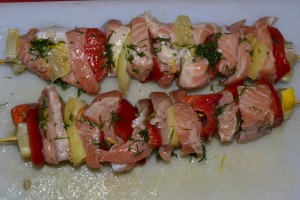 Arrange skewers on grill rack coated with cooking spray; grill 1 minute on each side or until desired degree of doneness. Remove from grill, and keep warm.
Enjoy my dukan recipe!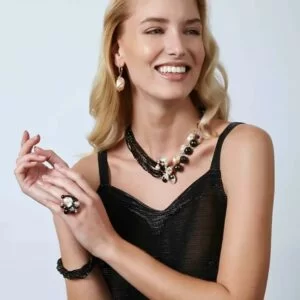 br>