Salmon medallions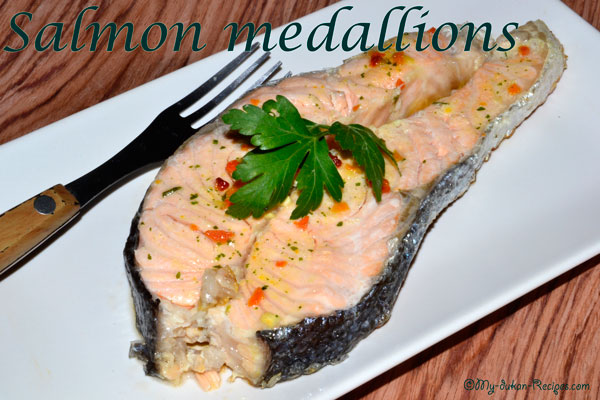 The easiest way to make a great salmon meal. It will only take you less then 2 minutes to prepare and another 15-20 minutes to cook.
Serves 2
Ingredients:
-3 salmon medallions or salmon fillets
- salt
-lemon pepper to taste
- garlic powder
How to prepare:
Season salmon fillets with lemon pepper, garlic powder, and salt.
Preheat oven to 400 degrees F (200 degrees C).
Place the baking dish in the preheated oven, and bake salmon uncovered 20 minutes, or until easily flaked with a fork. Or you can use a non stick fry pan with lid and bake it on the stove for 20 minutes.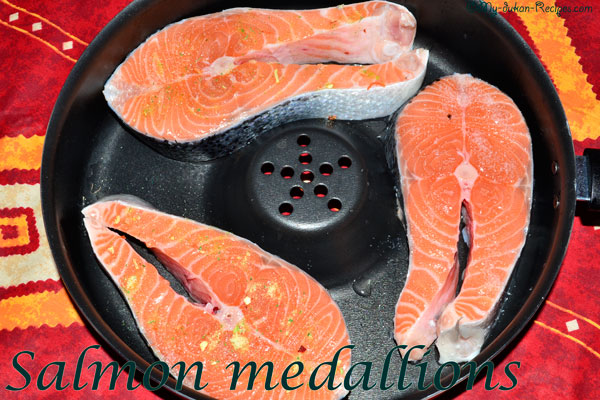 If you are on a PV day you can eat it with some steam vegetable.
Enjoy it!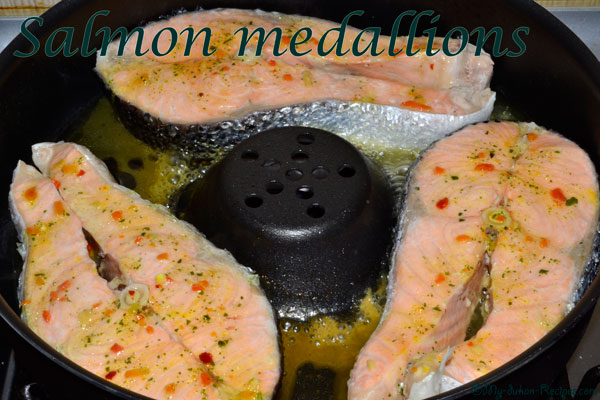 br>