Mediterranean Chicken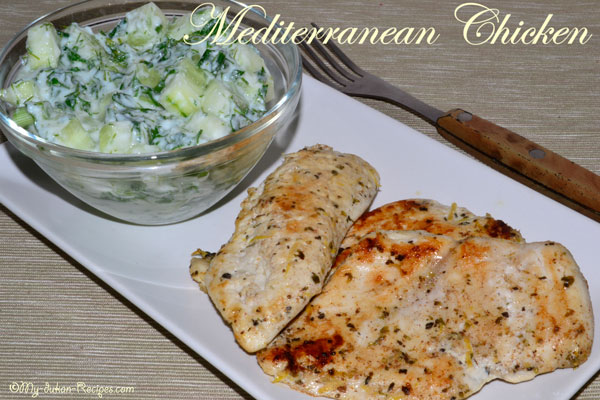 Easy to make, good for your dukan diet days. Hope you will enjoy it too.
Serves 2-3
Ingredients:
- 1 large chicken breast fillets
- Spices – oregano, basil, cinnamon, paprika, pepper, salt (one pinch each)
- 1 tbsp of olive oil (just from the cruise phase)
- 1 tbsp lemon juice
- ½ tsp grated lemon peel
How to prepare:
Combine all ingredients together in a large zip lock bag.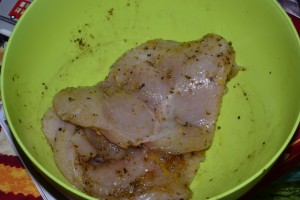 Let the chicken marinate in the refrigerator for 4-5 hours (Warning! If you are at the attack phase do not put olive oil). Make sure that every chicken fillet is lubricated with this marinade. Place on hot grill and prepare it about 5-6 minutes each side.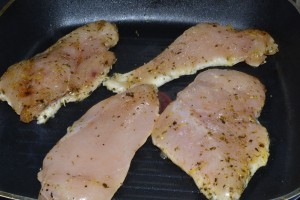 You can eat it with some fresh salad with yogurt and cucumber!
Enjoy my dukan recipe!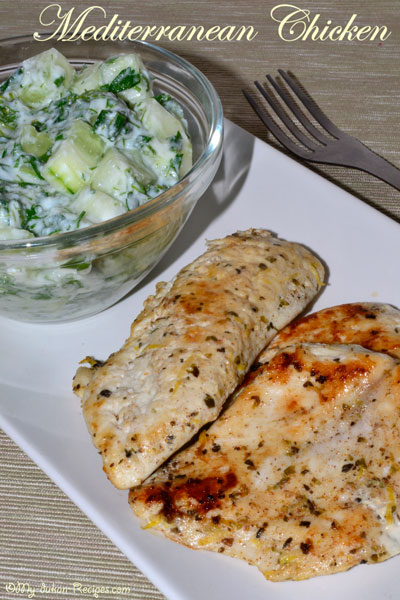 br>