Chicken Burger Dukan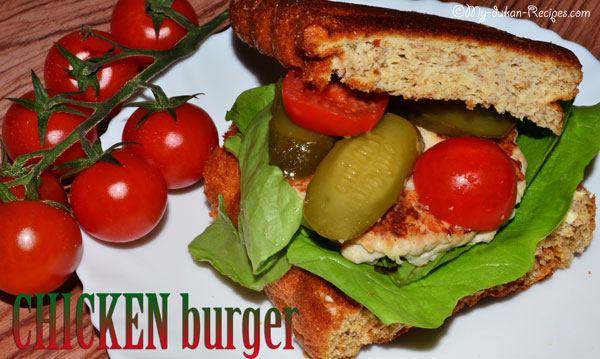 Serves 4
Ingredients for patties:
-1 lb. ground chicken
-1 onion
-1 egg (optional)
-2 cloves garlic, pressed
-3 tbsp. chopped flat leaf Italian parsley
-2 tsp. Italian seasoning
-salt and freshly ground pepper
Other ingredients:
- lettuce
- tomato
- thinly sliced cucumber
- mayonnaise dukan
In a bowl combine all of the ingredients for the burgers.  Mix well until thoroughly combined.  Wrap ball of seasoned meat in plastic wrap and refrigerate for at least 30 minutes to allow the flavors to mingle.  Form the mixture into 4 patties.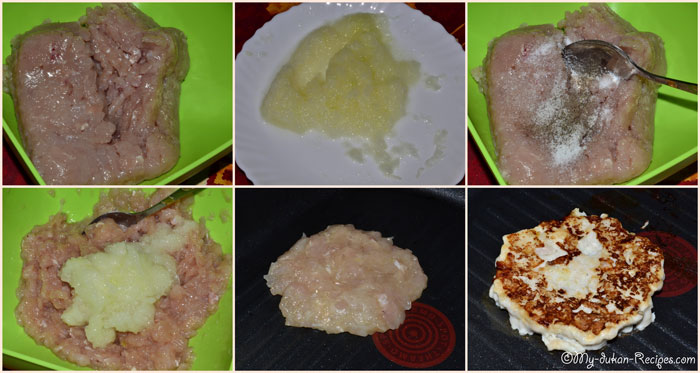 Preheat the grill to medium heat and grill the burgers for approximately 6 minutes on one side, then flip and grill for 4-6 more minutes on the other side until fully browned and cooked through.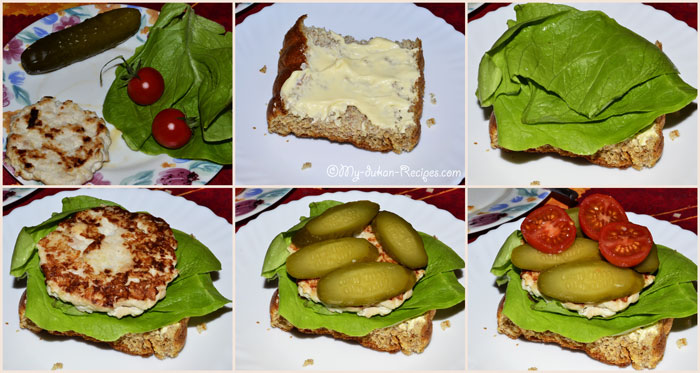 Use the dukan bread and place mayonnaise, lettuce, tomato slices and some cucumber.
Enjoy my dukan recipe!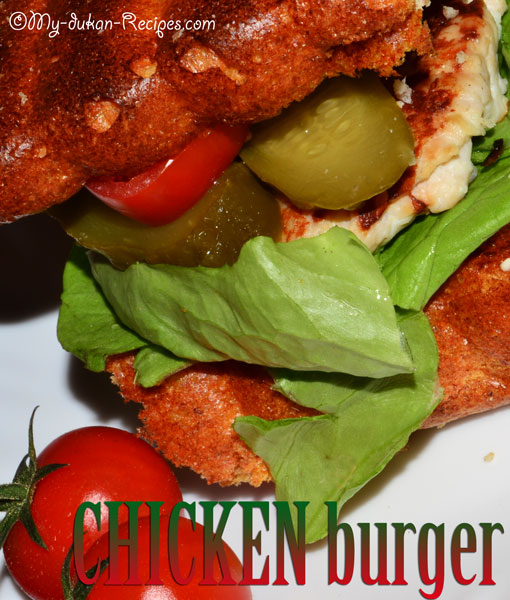 br>