Shirataki All` Arrabbiata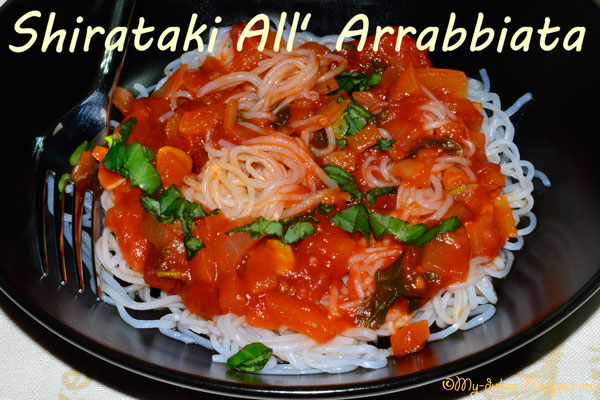 Ingredients:
-  1 onion, thinly sliced
- 4 garlic cloves, minced
-  2 tablespoon tomato paste
- 2 (14.5 ounce) cans peeled and diced tomatoes
- salt and pepper
- 1/3 cup torn fresh basil leaf
-  1 teaspoon olive oil (tolerated)
- 200 ml chicken broth
- 1 red pepper
-250 gr. Konjac Shirataki Noodles
How to prepare:
Remove the pasta from the box first (as they are already in water) and wash them in water for 2-3 times. Boil them for 5-10 minutes.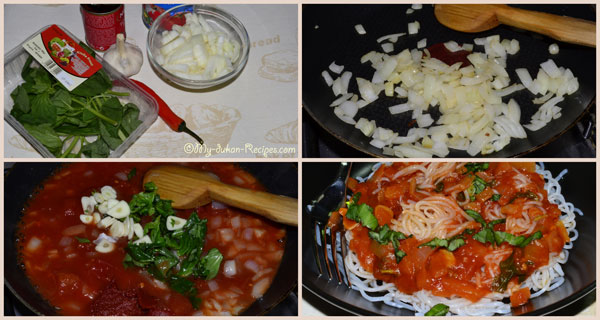 Saute onion and garlic in olive oil for 5 minutes. Stir in red pepper, tomato paste, basil and tomatoes; add the chicken broth and bring to a boil. Reduce heat to medium, and simmer uncovered about 20 minutes. Pour it over the pasta, and serve the pasta with fresh parsley or basil.
Enjoy my dukan recipe!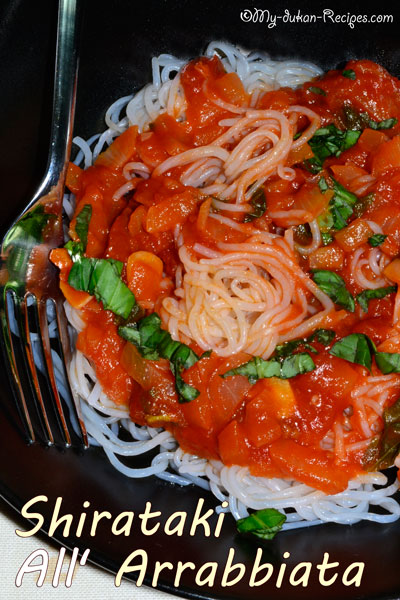 br>