Salmon and tuna appetizer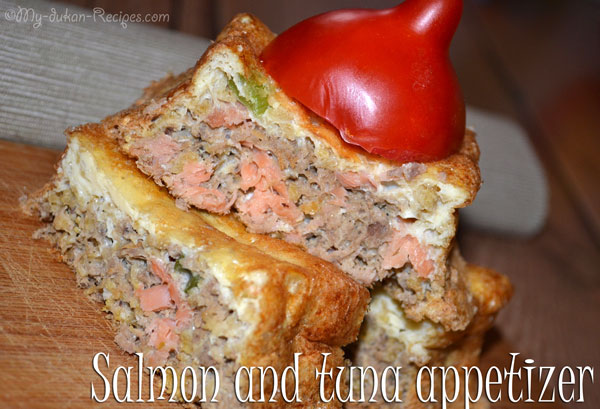 An appetizer easy to make and delicious, if you like fish.
Serves – 2
Ingredients:
-3 eggs
- 4 tbsp oat bran
- 1 tbsp fat free cheese or 2 tbsp fat free yogurt
- 2 scallions (only the green part)
- 200 g light tuna in water, drained, flaked
- 3-4 slices of smoked salmon
- salt, pepper, chilli
- 1 tsp baking powder
How to prepare:
Preheat the oven to 180oC/350oF/Gas 4.
Separate the egg yolks from the whites. Put the egg yolks in a bowl and stir in the bran,  fat free cheese and the baking powder. Whisk all these ingredients together vigorously. Whisk the egg whites with a pinch of salt until very firm. Fold the egg whites into the egg yolks mixture and then add salt, pepper and chilli. Add the scallions, drained tuna and smoked salmon cut into small pieces.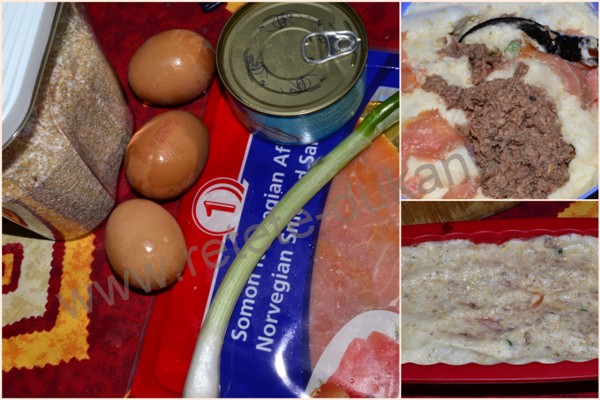 Pour the mixture into an ovenproof dish or silicone mould (9×22 cm) and bake it for 30-35 minutes.
Let it cool before eating.
Enjoy my dukan recipe!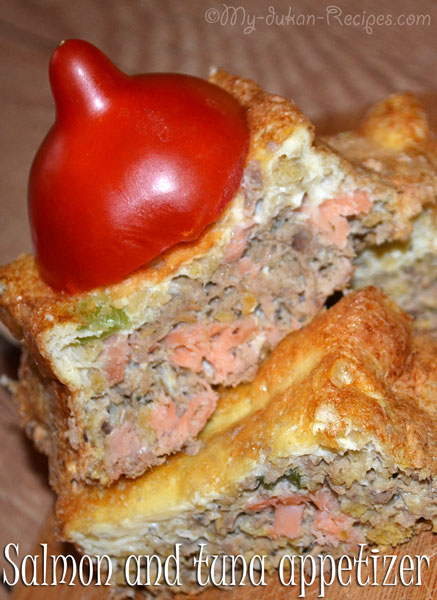 br>